Law Firm Jessica Sandberg is one of Sweden's foremost firms in Swedish and international family law. Many of the cases have been both unique and complicated and have therefore attracted media attention. Here you will find a selection.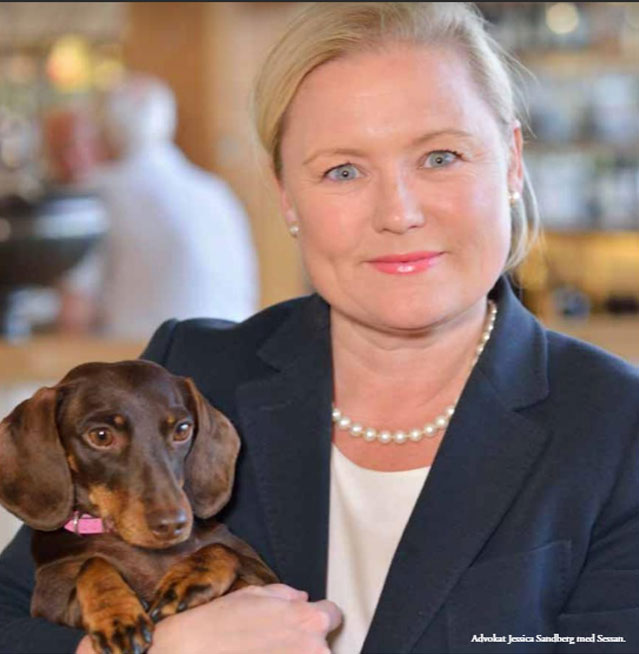 Dachshund Sessan is a support for many of my clients
It is not a formal therapy doggie but she is very kind and has her own natural talent with her warm and calm influence on many of the agency's clients who are in difficult situations. Many people think that it provides both comfort and security when Sessan is involved. For children who have been ill, it can be difficult to open up, then Sessan can be a good support.
---
Svenska mammorna är fångar i
drömstaden Los Angeles
Text Robert Börjesson Foto Anna-Karin Nilsson
Expressen, Publicerad 15 aug 2021 kl 04.30
---
Flera terroroffer missnöjda med Sveriges stöd
Aftonbladet, 4 of April 2019
"They do not feel confirmed by the state of Sweden as victims of terrorism," says lawyer Jessica Sandberg, who represents several of the relatives.
---
Radio P1, 5 of April 2019

"Difficult to move on for the survivors from Drottninggatan"
Hör advokat Jessica Sandbergs uttalande i frågan.
Criticism of Stockholm City is growing after the management has not yet published a plan for how the memory of the victims of the terrorist attack on Drottninggatan will be honored. Listen to lawyer Jessica Sandberg's statement on the matter:
---
SVT Rapport (news) 24 of March 2019. Advokat Jessica Sandberg kommenterar:
"Long wait for compensation for crime victims"
https://www.svt.se/nyheter/inrikes/brottsoffermyndigheten-overbelastad
---
UR Documentary - Ministry of Children section 2, 2019.
"David's father has been imprisoned for assaulting David's mother. Since he was released, he has wanted to meet his son, but David does not want to. Now the father has sued David's mother for social sabotage, he believes that it is she who prevents David from meeting him. According to the Convention on the Rights of the Child, the best interests of the child shall be a primary consideration in all decisions concerning children. But in custody and visitation disputes, this does not always seem to be the case. Lawyer Jessica Sandberg, who has experience in family law issues, explains. " Excerpt from UR. https://urplay.se/program/210154-barnaministeriet-vill-inte-traffa-pappa
---
Broadcast from SVT Aktuellt on 5 June 2018.
---
SVT Rapport, sändning 2018-06-04
---
She represents the foreign victims in the terrorist attack, P4 Stockholm
Published on Tuesday 27 February 2018 at 16.15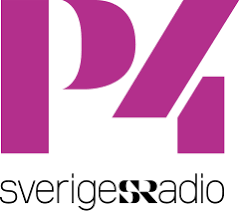 ---
"A painful and heavy trial"
The news on TV4 from 13 of February, 2018.
Lawyer Jessica Sandberg represents three people who were affected during the attack on Drottninggatan. She says it is part of her clients' grieving process to cope with this trial.
---
THE ARCHIVE
Speech in Almedalen, Sweden 2015 for nxtMEorg regarding abuse of children and young people:
---
---
"I kidnapped my children to save their lives"
Johanna 33 Haag-matter, USA-Sweden article Aftonbladet
---
"I never thought I would see my children again"
Aftonbladet 2008
---
Abducted children put family law to the test, article in Advokaten 2011,  page 20.
---
"Feeling an extreme powerlessness"
Article Alingsås newspaper
---