Law Firm Jessica Sandberg is one of Sweden's foremost firms in Swedish and international family law. Many of the cases have been both unique and complicated and have therefore attracted media attention. Here you will find a selection.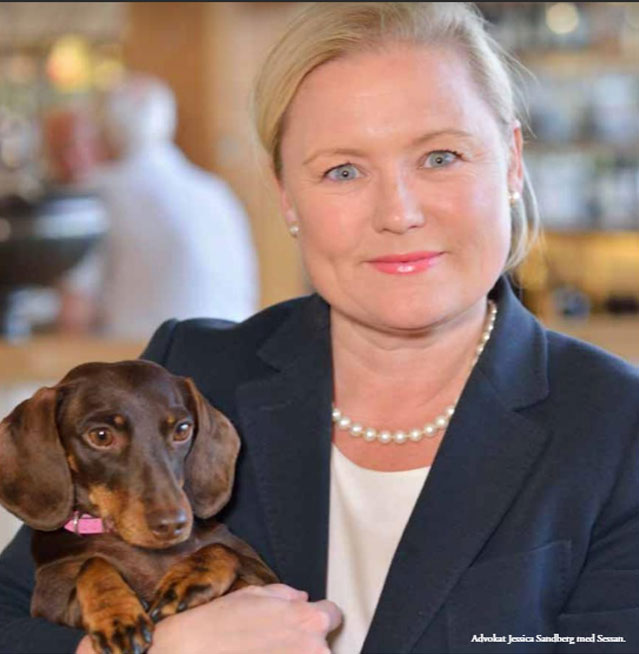 Dachshund Sessan is a support for many of my clients
It is not a formal therapy doggie but she is very kind and has her own natural talent with her warm and calm influence on many of the agency's clients who are in difficult situations. Many people think that it provides both comfort and security when Sessan is involved. For children who have been ill, it can be difficult to open up, then Sessan can be a good support.
---
DN Publicerad 23-02-12
Pappa misstänks ha fört bort sina barn – nu faller domen
Ingen vet hur många barn som varje år olovligen förs utomlands av den ena vårdnadshavaren, men en rapport visar på stora brister i hanteringen av fallen.
I Västsverige står en pappa åtalad för att ha kidnappat sina tre barn under en semesterresa till Irak.
– Antalet barnbortföranden ökar. Nu måste man agera med krafttag och ta varningarna på allvar, säger barnens försvarsadvokat Jessica Sandberg.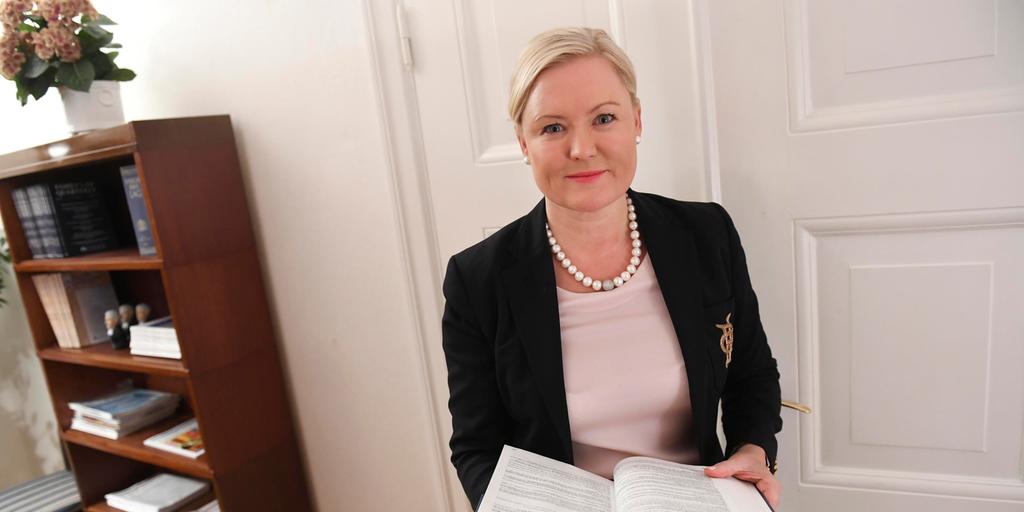 – När det gäller ärenden med hederskultur där familje- och släktmedlemmar kan gå mycket långt för att skada mamma och barn måste man agera tidigt och ta varningssignalerna på allvar. Det behövs ett helhetsgrepp för att stärka barnets rätt och skydd. Socialtjänsten behöver stärkas upp och riskbedömningar i umgängestvister måste tas på ett större allvar. Man behöver även se över lagstiftning så att åklagare i större utsträckning kan driva ärendena, och frågan om kontaktförbud borde ses över.

– Det här är ett stort problem, större än vad de flesta tror, och det splittrar familjer, säger hon.

DN, PUBLICERAD 2023-02-12
---
Advokat Jessica Sandberg medverkar i programmet Efterlyst Säsong 60- Avsnitt 15
Barnkidnappning – Förälder för barnen ut ur landet
Föräldrarna hade separerat och var överens om att man skulle ha växelvis boende men det respekterades inte av den andra föräldern. Mamman ville inte att barnen skulle få träffa sin pappa och hon hade flera gånger kommit på oanmälda besök. Han hade fått ringa polisen flera gånger. Han förstod att något var på gång men hoppades att det bara var en oro som han inte skulle behöva få bekräftad.
---
---
Lawyer Jessica Sandberg represents the relatives in Tyresömordet
Expressen (Swedish newspaper), published 22 July 2022 at 14.06
Attorney Jessica Sandberg is plaintiff's attorney for Diane Ingabire's survivors. After the verdict, she says the family feels great relief.
"It is an important part of their grief work to find out what happened to Diane," says lawyer Jessica Sandberg.
---
Lawyer Jessica Sandberg speaks in Almedalen 2022 about vulnerable children and the rights of crime victims
---
Five years have passed and far too little has happened, according to the relatives
Sweden must give terror victims the same redress as other European countries do. That's what relatives of the victims of the terrorist attack on Drottninggatan say. Five years have passed and far too little has happened. Fera of the relatives of those who died on Drottninggatan, are still waiting for real compensation from the state of Sweden. A recognition as a victim of terror.

They want Sweden to do like several other European countries France, Belgium and Great Britain and set up a terror fund. There is the possibility of receiving support, not least financially, regardless of what happens in a court. Aid linked to being a recognized victim of a terrorist attack.
Hear lawyer Jessica Sandberg tell you more about the relatives' demands
(Clip from TV4 April 9, 2022)
---
Clip from TV4 News
on February 17, 2022
Lawyer Jessica Sandberg, counsel for the plaintiff, speaks when the trial begins against the two men who assaulted a guard during an escape attempt from the Migration Agency's custody in Märsta on January 24.
---
Several terror victims dissatisfied with Sweden's support
Aftonbladet, 4th of April 2019
"They do not feel confirmed by the state of Sweden as victims of terrorism," says lawyer Jessica Sandberg, who represents several of the relatives.
The Swedish mothers are prisoners in
the dream city of Los Angeles
Text Robert Börjesson Photo Anna-Karin Nilsson
Expressen, Published 15 Aug 2021 at 04.30
Attorney Jessica Sandberg has represented many Swedish mothers and is often engaged in international disputes. She also participates in US trials on these issues.
---
Radio P1, 5 of April 2019
"Difficult to move on for the survivors from Drottninggatan"
Hear lawyer Jessica Sandberg's statement on the matter.
---
Criticism of the City of Stockholm is growing after the management has not yet published any plan for how the memory of the victims of the terrorist attack on Drottninggatan will be honoured.
Listen to lawyer Jessica Sandberg's statement on the matter:
---
UR Documentary - Ministry of Children section 2, 2019.
UR Documentary
"David's father has been imprisoned for assaulting David's mother. Since he was released, he has wanted to meet his son, but David does not want to. Now the father has sued David's mother for social sabotage, he believes that it is she who prevents David from meeting him. According to the Convention on the Rights of the Child, the best interests of the child shall be a primary consideration in all decisions concerning children. But in custody and visitation disputes, this does not always seem to be the case. Lawyer Jessica Sandberg, who has experience in family law issues, explains. " Excerpt from UR. https://urplay.se/program/210154-barnaministeriet-vill-inte-traffa-pappa
---
"There was room to go beyond the standard amounts"
Published on svd.se 2018-06-07 Read more
---
Broadcast from SVT Aktuellt on 5 June 2018.
---
SVT Report, broadcast 2018-06-04
---
She represents the foreign victims in the terrorist attack, P4 Stockholm
Published on Tuesday 27 February 2018 at 16.15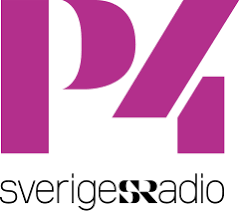 ---
Before the Akilov hearings
"Fear that he will try to spread propaganda"
News morning TV4, 20/02/2018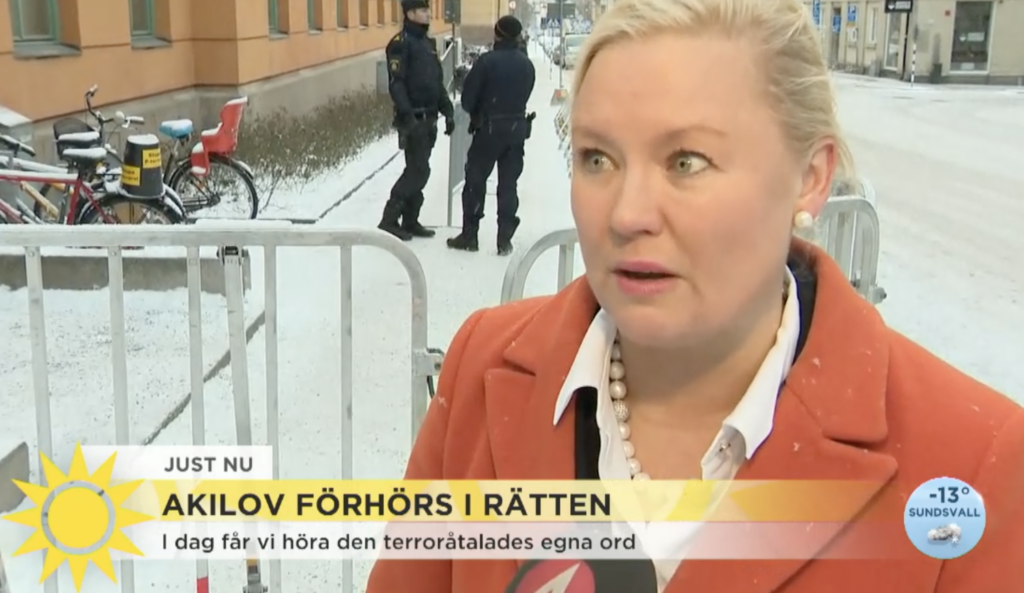 ---
"A painful and heavy trial"
The news on TV4 from 13 of February, 2018.
Lawyer Jessica Sandberg represents three people who were affected during the attack on Drottninggatan. She says it is part of her clients' grieving process to cope with this trial.
---
Archive
Speech in Almedalen, Sweden 2015 for nxtMEorg regarding abuse of children and young people:
---
---
"I kidnapped my children to save their lives"
---
"I never thought I would see my children again"
Aftonbladet 2008
---
Abducted children put family law to the test, article in Advokaten 2011,  page 20.
---
"Feeling an extreme powerlessness"
Article Alingsås newspaper
---